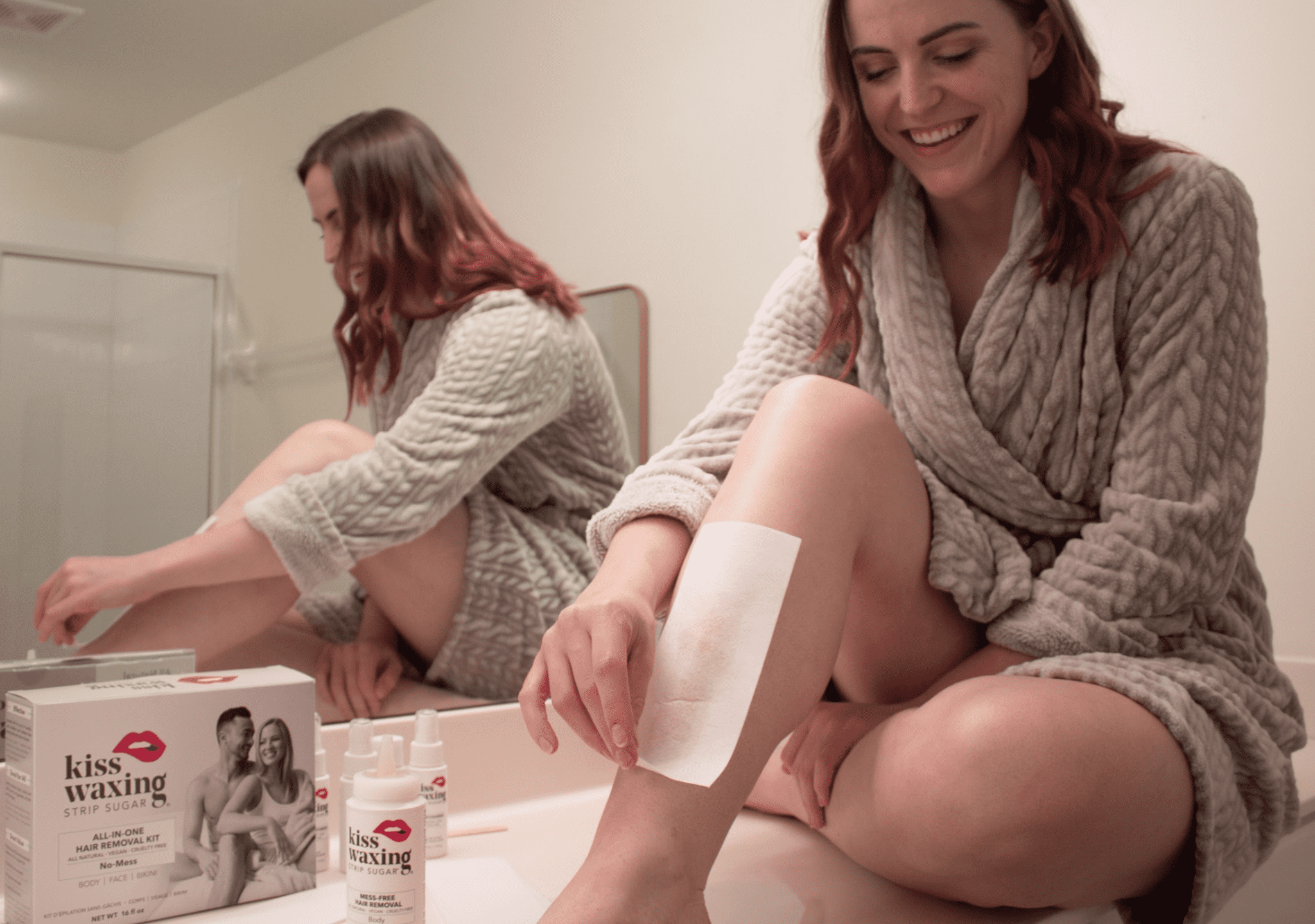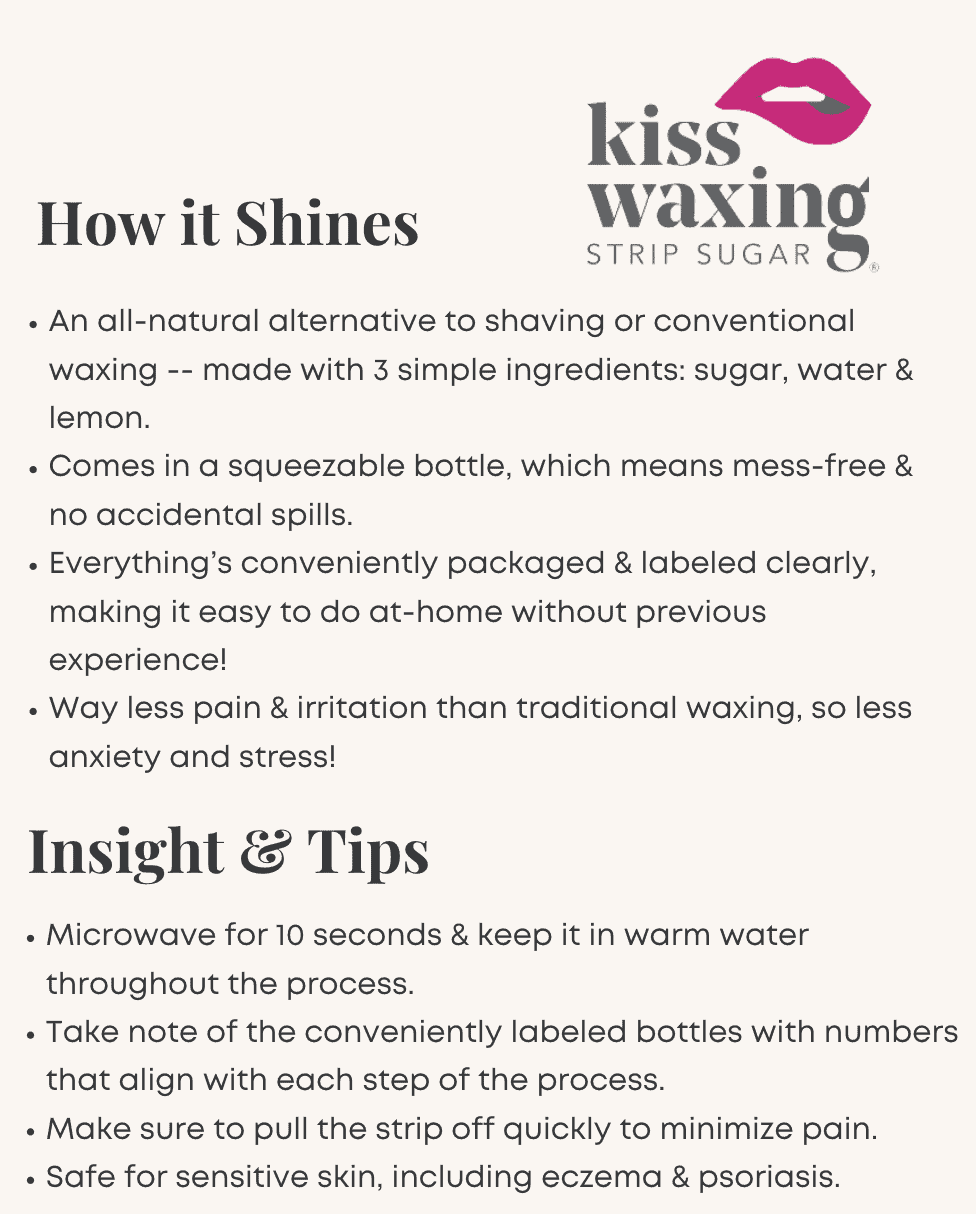 I'm just going to say it — I'm so over shaving my legs. I'm tired of the hairless, smooth feeling only lasting for a day or two. And I'm so done with the inevitable razor burn. It's 2021, so I know there must be a better option out there.
Ready for a change of pace, I visited a salon to try professional waxing, and after the pain, residual irritation, and unsustainable cost, I knew this wasn't the solution I was looking for.
On my au naturalé train, I started doing some research on natural hair removal and was shocked and pleased when I came across a new concept — strip sugar waxing. This involves only a few ingredients, the main one being sugar, so it's totally natural and supposedly very effective.
How had I not heard of this before? I wondered. Natural, less painful, and long-lasting effects sounded like the ideal solution to my shaving and waxing woes.
At first, I considered taking the DIY approach, but after reading a few horror stories about burning the sugar and not getting the proportions right, I decided investing in a trustworthy product was the way to go.
After watching a few strip sugaring videos on YouTube and landing on KISS Waxing's FAQ page, I felt confident in my ability to take on strip sugar waxing at home (despite no previous experience). So I visited the KISS Waxing line's site and ordered myself an All-in-One Kit, ready to see what it had to offer.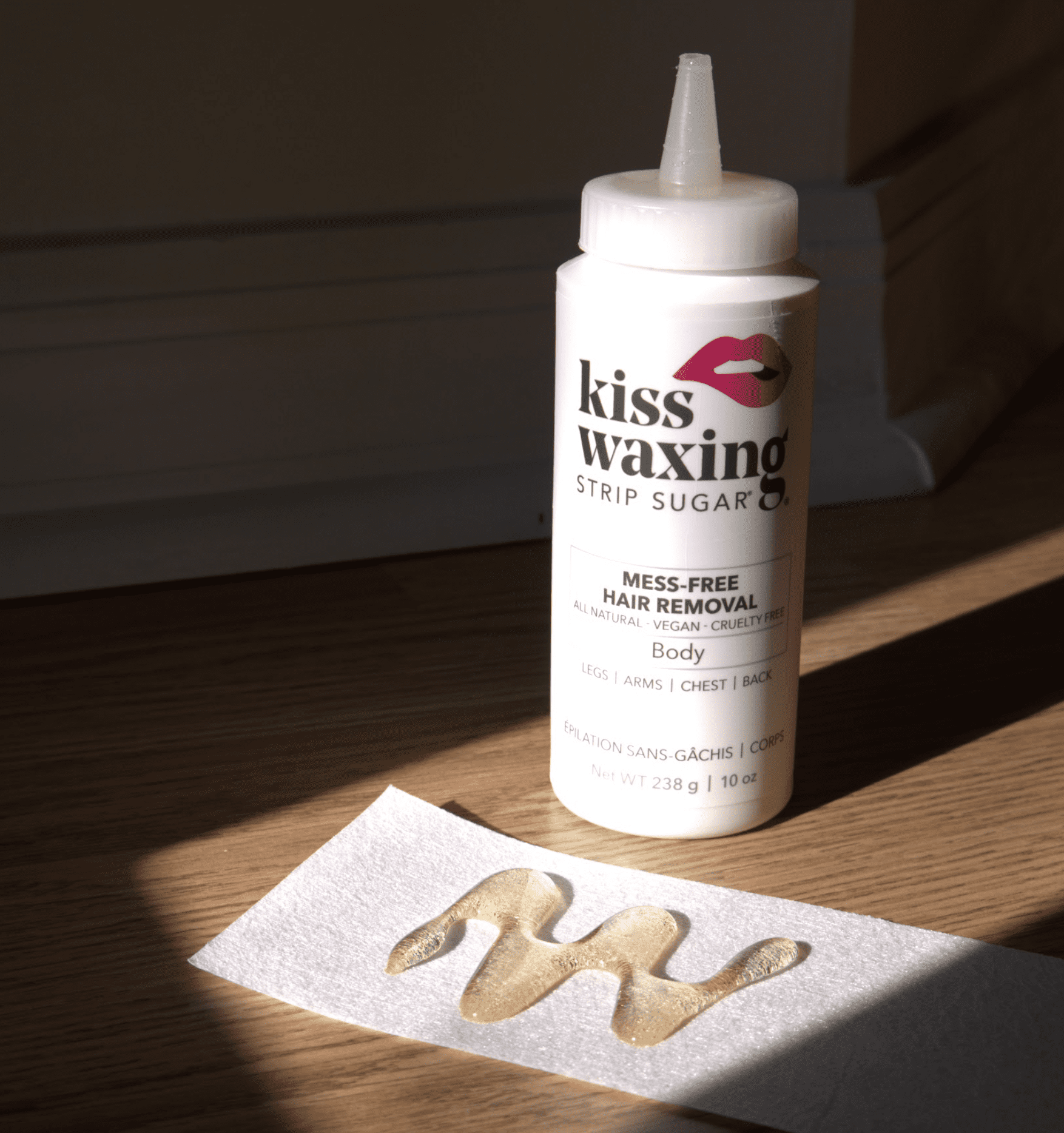 First Impressions: Everything in One Box
Considering my sensitive skin and lack of experience, I was initially concerned that trying to take on waxing would be precarious, but taking a look at all the clearly labeled products in one place, I was filled with reassurance that maybe I could do this without messing up (lol). I went to the website to rewatch the step-by-step video, making sure to be fully prepared before getting going.
Experiences: Smooth Sailing from Start to Finish
Let me say this first: don't skip the prep or post-waxing steps. They do a lot to minimize irritation and optimize results (which is exactly what we want, right?).
The process was very straightforward from start to finish, and every product went on smoothly and fluidly. I was pretty nervous leading up to applying the wax after my jarring experience at the salon, but I made sure to follow the directions presented on the website.
I started with my legs, because I figured that'd be the least intimidating part of my body, and as I braced to pull the strip, I reminded myself to "Be brave." Fast forward to my surprise at it being… not that bad. Ya, there was a bit of a sting but it was totally tolerable. And upon applying the tonic and moisturizer after, I felt minimal irritation following.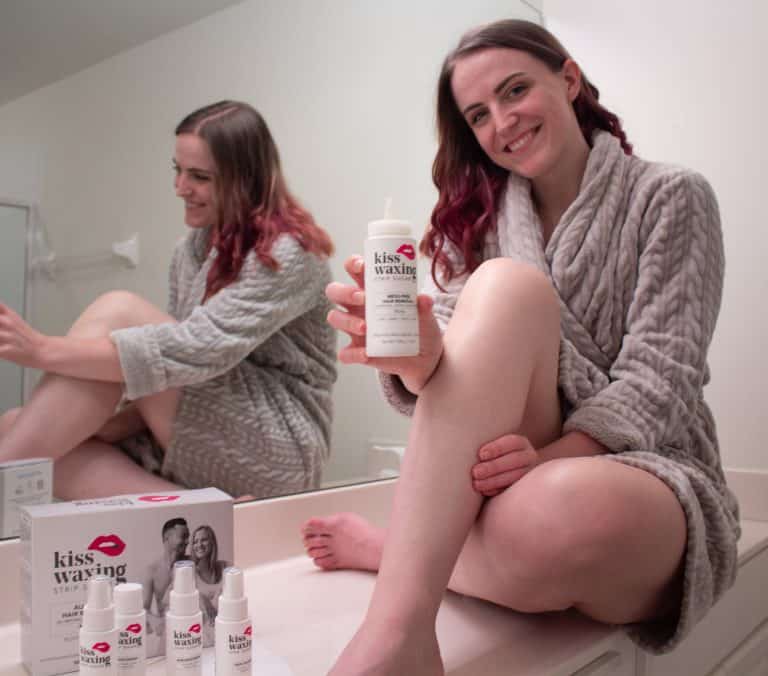 A few tips: make sure the layer of wax is thin, hold your skin taught to ensure maximum hair removal, and pull the strip against the direction of the hair growth (don't worry, this is all in the printed instructions that come with the kit).
Alright, onto the good part: y'all, my results were seriously heart-eyes-emoji worthy. Oh, and the feeling is that silky smooth texture you dream of. I honestly couldn't tell much of a difference between the results of my professional waxing and my at-home sugar waxing experience, especially as I got the hang of it, such as finding the right pull angle or wax quantity to use. By the time I was done with my second leg, the appearance was impossible to differentiate from my salon outcome, which was a serious wow moment for me. (Who knew it was this easy?)
Side note: my husband was so intrigued, he even tried it out, which was a pretty cute bonding experience. He agreed that it wasn't nearly as painful as he'd anticipated, which adds to the appeal for people of all genders and identities to use this product. See his spot-testing result below!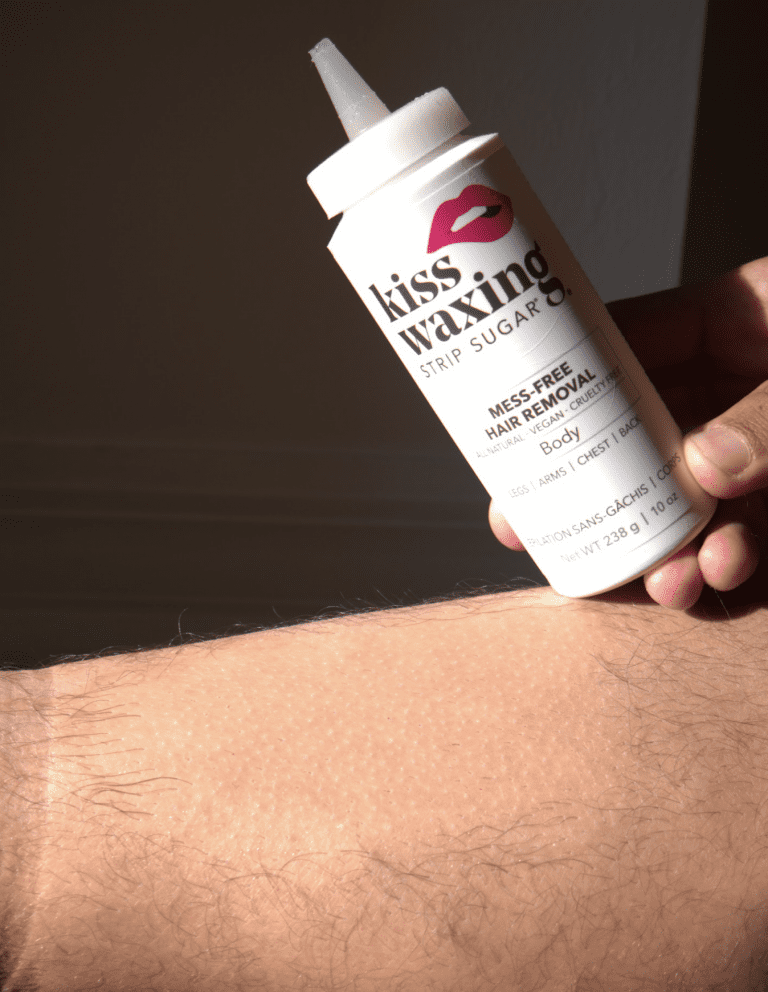 Four weeks later and I'm finally starting to see hair growing back. Once a month waxing as opposed to twice a week shaving… ya, I'll take it.
Cost/Value: Doesn't Get Much Better Than This
So the kit, which includes all the prep and post-waxing products, is $63. When you consider that's about the cost of (or less than) professional waxing, it's a no-brainer as to which is more cost-effective. Even when you consider the cost of decent shaving cream, a razor, and the weekly time spent shaving, it's an easy call for me, especially since my time means more to me than anything else. Well, that and my confidence. All and all, I really couldn't imagine finding a better option.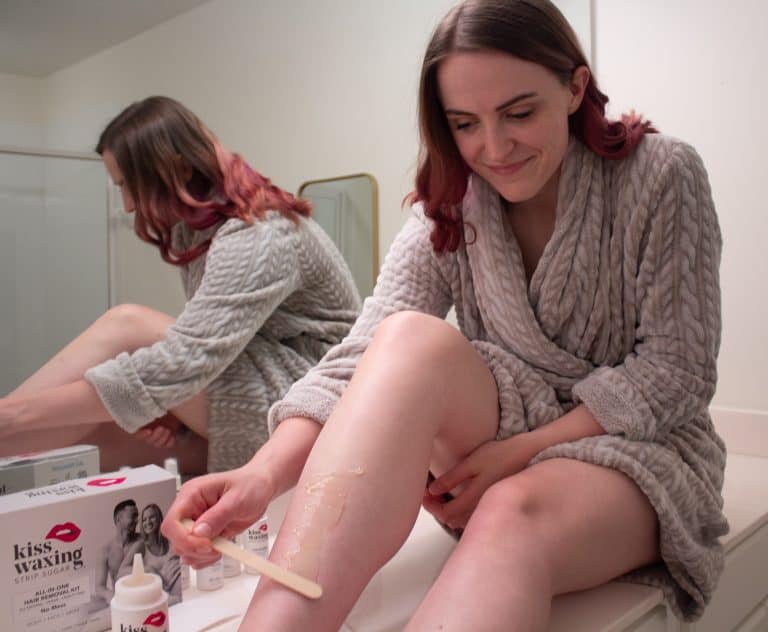 Conclusion: Long-Lasting, Minimal Discomfort, Seriously Smooth & Luxurious Results
It took a few strips for me to get a hang of the process, especially since I hadn't done waxing at home before, but after a few tries, I found my rhythm pretty quickly.
My husband will be the first one to tell you how impressed he is by the Kiss Waxing Strip Sugar experience. From the prep process to the waxing experience to the end results, we were both wondering the same thing: Why don't more people do this?
Needless to say, since this experience, I've been telling all my friends about it (and offering free trials). I've become a Kiss Waxing advocate, sharing it with anyone and everyone who will listen.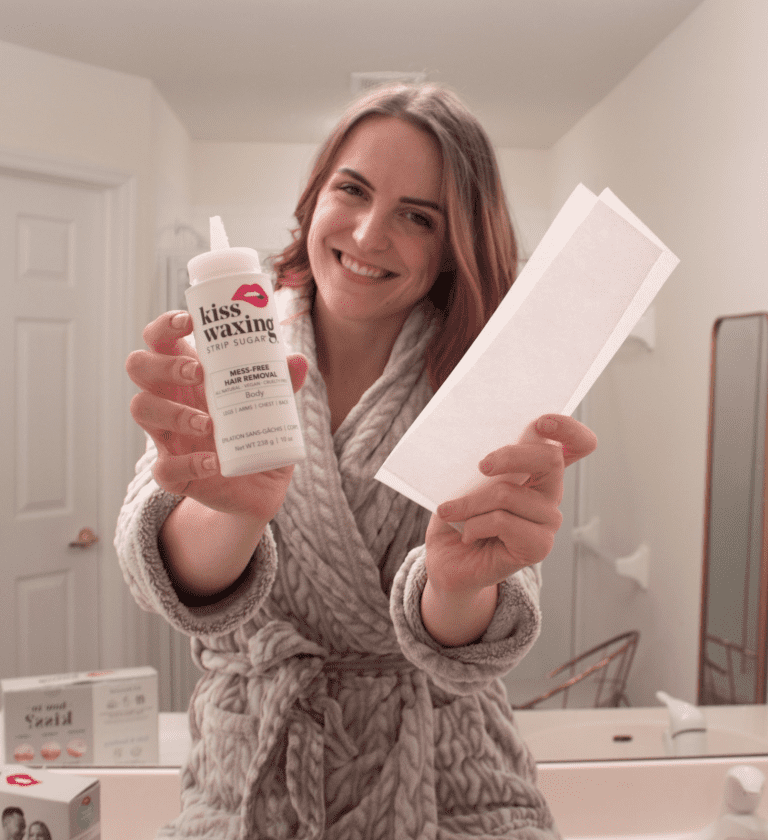 Beyond the fabulous results and minimal discomfort, I love that it's made with three simple ingredients: water, sugar, and lemon. I mean, wow, y'all — how many products out there are this simple and effective? Finding any beauty/skincare product with less than a handful of ingredients is almost unheard of, offering me added reassurance of knowing exactly what I'm putting on my skin. So if you're curious, I encourage you to give it a try — you won't be disappointed!